IF YOU NEED HANDS-ON OR "STANDBY" ASSISTANCE, THEN YOU QUALIFY FOR LONG-TERM CARE BENEFITS.
If you or a loved one needs a caregiver to assist with everyday activities like walking, getting up from a chair or using the shower, then your insurance company is obligated to pay long-term care benefits. Long-term care is also sometimes known as "custodial care" or "personal care." Regardless of what you call it, under settled California law, an insurance company cannot unreasonably deny or delay the payment of your claim.
ABOUT ME
My name is Bennett M. Cohen, and in 2014, I recovered $1.12 million for a client who Standard Insurance Company had refused to pay even a dime. Prior to this case, no one had ever successfully held Standard liable for acting in bad faith on a disability insurance claim.
Later that year, I won a related case against the California Department of Insurance (CDI). This win not only caused the CDI to update their policies to better serve their clients, but it also led California Legislature to amend a key California statute to provide more time for the review of new disability policies.
As you can see, helping people who have been denied coverage for disability and long-term care benefits is more than just part of my job — it's my calling. If your insurance provider has denied or delayed your claim (or if you suspect they're acting in bad faith), please don't hesitate to give me a call.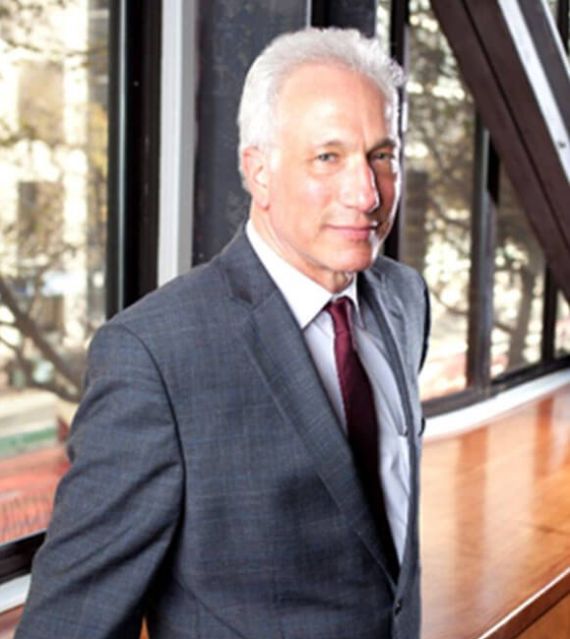 DON'T SETTLE FOR A DENIAL
MANY INSURANCE COMPANIES ARE SET UP TO DENY CLAIMS. THEY HAVE ESTABLISHED ELABORATE AND REDUNDANT INTERNAL MECHANISMS TO GENERATE AND "JUSTIFY" THEIR DENIALS OF CLAIMS.
These insurance company tactics are unethical and morally corrupt. The good news is that, if the case is handled the right way — with effective pre-trial discovery and the best experts prepared to testify on your behalf — the insurance company's predatory conduct can be exposed and overcome.
*does not handle Social Security Disability
30+ YEARS OF EXPERIENCE TO HELP YOU
OVERCOME A DENIED CLAIM

Denied? Denials are the lifeblood of too many insurance companies. Having navigated the insurance company battlefield — and having faced insurers with their legions of attorneys and bought-and-paid-for "experts" — I know how to overcome a denial. I would like to do that for you.
GET FINANCIAL RELIEF

Alleviate the severe financial stress of being compelled to pay for long-term care all by yourself or foregoing essential long-term care due to a lack of resources. If the insurer's denial was made in bad faith (as it almost always is), we can assert a claim for mental distress damages and punitive damages as well.
MAKE THE SYSTEM WORK FOR YOU

When you buy insurance, you are buying a promise — a promise that your insurance company will be there in your time of need. But in that time of need, all too many insurance companies will betray that promise. Your insurer may think you're vulnerable and unwilling to fight back, but with me you can. Allow my decades of experience and meticulous approach to ensure that you have the final word.
YOUR BENEFITS ARE WAITING
FIRST, I'LL EVALUATE YOUR CASE
Time is of the essence. So don't waste another second not speaking to me. Schedule a free consultation so we can discuss all your options.
Sometimes it is necessary for cases like yours to go to trial. Other times not. We will fully discuss the game plan and I'll let you know what to expect.
THEN, I'LL GET YOU RESULTS
Insurance companies are prepared to fight. But so am I. Put your case in my hands. I promise to spare no effort in fighting for justice on your behalf.
PROUD TO SERVE THROUGHOUT CALIFORNIA AND BEYOND
When you choose me as your attorney, I will handle your case efficiently and ethically. I will marshal the evidence, be sure the necessary witnesses are willing and able to speak the truth, retain top experts, and (as needed) present your case to a judge, jury, arbitrator or mediator in a clear, credible, and compelling manner.
If this sounds like the kind of attorney you want on your side, please don't hesitate to reach out. My practice is located in San Francisco, California. However, I represent clients throughout the Bay Area and all over the Golden State. Live outside California? Not a problem. It's my pleasure to assess if there is any way I can represent you here or in your state.