RECOVER THE DISABILITY INSURANCE BENEFITS YOU DESERVE
California policyholders pay substantial premiums for disability insurance hoping they will never need it. When they do, few anticipate that their own insurance company will do everything possible to escape paying benefits. In truth, insurers have all kinds of tricks up their sleeve to pay you as little as possible for your claim. If this is happening to you, please give me a call. I'll use my decades of experience to properly challenge your insurer, prove that they're acting in bad faith, and fight to get you fairly compensated as soon as possible.
YOU DON'T HAVE TO SETTLE FOR LESS
ABOUT ME
My name is Bennett M. Cohen, and I am so sincerely dedicated to helping people in your situation that I've even helped to change California law to do so. In 2014, I became the first (and only) attorney to ever successfully hold Standard Insurance Company liable in jury trial for their bad faith denial of a disability insurance claim.
Later that year, I won a related case in the California Court of Appeal against the California Department of Insurance after they had refused for years to review new disability insurance policies before they entered the California marketplace.
As a result, the California Legislature amended a key California statute to provide more time for the review of new disability policies. In addition, the California Department of Insurance increased its staffing in order to review all new disability insurance policies before they are allowed to be sold in California.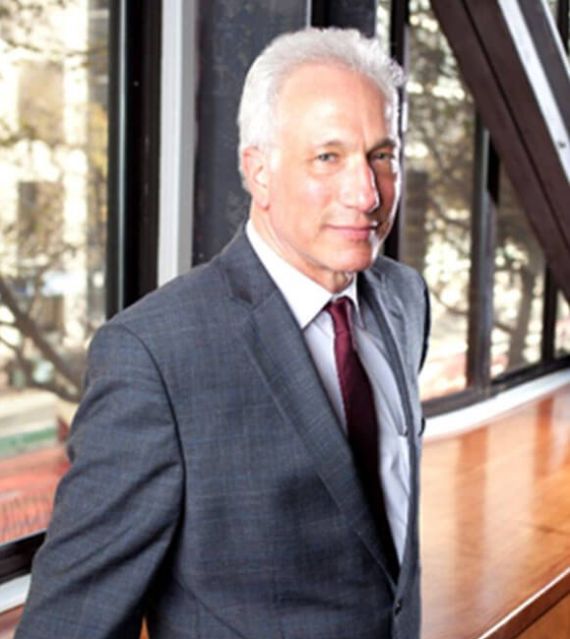 FULL & FAIR INVESTIGATION
UNDER CALIFORNIA STATE LAW, AN INSURANCE COMPANY ACTS IN BAD FAITH IF IT FAILS TO THOROUGHLY AND FAIRLY INVESTIGATE YOUR CLAIM.
Many insurance companies will do everything in their power to delay paying you as long as possible or deny your disability claim altogether. Fortunately for you, I have been handling cases like these throughout the Bay Area since 1980. In other words, I know how to prove insurance bad faith. Even better, I am happy to do so because it means getting you the coverage you need while exposing your insurer's deceptive practices.
*does not handle Social Security Disability
TACTICS YOUR INSURER MAY USE TO TRY & DENY YOUR CLAIM
INACCURATE DEFINITIONS

Insurance providers will often use an incorrect and unlawful definition of "disability" or "total disability," making your legitimate disability seem unworthy of coverage. I expose these falsehoods to judges and juries so they know that it's the insurer (not you) who has made the mistake.
SELECTIVE FACT-CHECKING

Another common trick insurers will use is selective fact-checking. That is, they will conduct a highly selective investigation of your claim during which they emphasize the "facts" that support their denial while disregarding or diminishing facts that support your claim.
BIASED INTERVIEWS WITH YOUR DOCTOR

As part of their selective investigations, insurance adjusters may call your doctor to get a statement that responds only to questions that are likely to support a denial rather than support the claim.
BRIBING MEDICAL EXPERTS

Perhaps the most infamous strategy insurance companies use is employing "hired gun" medical experts (and other experts) who are completely "in the pocket" of the insurance company. When asked to provide their expertise in court, these experts will do everything possible to try to justify a denial.
HOLD INSURANCE COMPANIES RESPONSIBLE
MY APPROACH TO INSURANCE BAD FAITH
EXPOSE INSURER DISHONESTY
Between the insurance adjusters' selective investigation process and the unethical testimonies of "hired gun" experts, it's no wonder cases like yours are called "bad faith" denials. As your attorney, I will draw out truthful testimony to effectively argue your case.
ACT AS YOUR PERSONAL ADVOCATE
With so much legal chaos taking up your time, it's easy to get caught up in the frustration of it all. I'm here to take on the legal burdens plaguing your life so that you can focus on what truly matters — taking care of yourself.
AGGRESSIVELY FIGHT FOR THE MONEY YOU NEED
As I've said, I've been handling cases like yours for decades. I know from experience which tactics work and when it's time to get aggressive. Trust in that insight and allow me to fight for the coverage you need to move forward.
LET ME FIND A RESOLUTION FOR YOUR COMPLAINT
As the principal attorney of the Law Offices of Bennett M. Cohen, I proudly represent individuals in the Bay Area and throughout California in long-term disability insurance claims. I have successfully confronted and overcome insurance company tactics for my clients for decades and am committed to doing so for you. If you choose to work with me, you will have an aggressive, tireless attorney advancing your case and advocating for you in every possible way.