PHYSICIANS, LIKE ANYONE ELSE, MAY UNEXPECTEDLY FIND THEMSELVES DISABLED
Doctors, like anyone else, are susceptible to illnesses and conditions that impair their ability to perform their occupation. Whether it is a spinal condition that makes it unreasonably difficult for a surgeon to stand or maintain certain postures for a sufficiently prolonged period, whether it is a neuropathy that interferes with the physician's fine finger coordination or whether it is a cardiac issue that makes the physician's high-stress practice too risky to pursue or some other medical issue, a physician may be reluctantly compelled to seek disability benefits.
LET'S SET UP A TIME TO TALK
DISABILITY INSURERS TREAT DISABLED HEALTHCARE PROVIDERS JUST AS UNFAIRLY AS EVERYONE ELSE
If you are a physician, osteopath, dentist, physical therapist or nurse who is suffering from an illness or injury that has compelled you to apply for disability benefits, do not expect any special consideration from your insurance company.
On the contrary, as you may have just learned, your disability insurance company will seize upon virtually anything to deny your claim.
In fact, as you may be entitled a larger policy benefit than many other policyholders, your disability insurer will likely go the extra mile to try to deny your claim.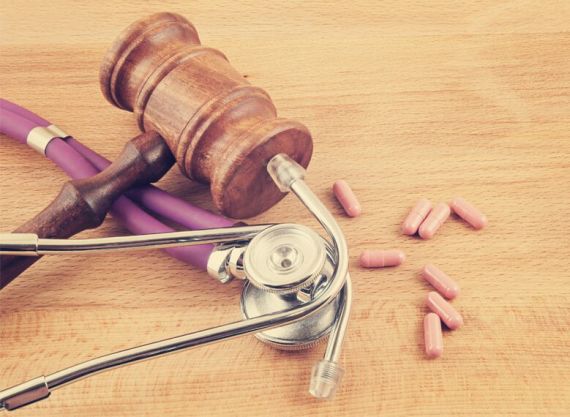 MANY INSURANCE COMPANIES ARE SET UP TO DENY CLAIMS. THEY HAVE ESTABLISHED ELABORATE AND REDUNDANT INTERNAL MECHANISMS TO GENERATE AND "JUSTIFY" THEIR DENIALS OF CLAIMS.
Insurance companies have years of experience in the art of denying claims. The good news is that their denials can be challenged and reversed. The insurer, in fact, can be punished severely for its bad faith denial and other predatory conduct.
If your case is handled the optimal way -- with a resourceful investigation, targeted and tenacious pre-trial discovery, the retention of the most qualified experts and the presentation of a clear, credible and compelling case at trial -- the insurance company's dishonest denial can be exposed and overcome.
Bennett M. Cohen will work aggressively and tirelessly to represent you if your claim has been wrongfully denied. He will spare no effort to fight to secure the benefits to which you are entitled.
*does not handle Social Security Disability
YOUR INSURANCE COMPANY HAS LIKELY DENIED YOUR CLAIM IN BAD FAITH IF IT DID ANY OF THE FOLLOWING IN THE DENIAL LETTER(S) IT SENT TO YOU:
Used a definition of "disability" or "total disability" that violates California law
Disregarded that you are unable to work with reasonable continuity as your particular practice requires
Mischaracterized the nature and particulars of your medical or surgical practice
Characterize your symptoms as "mild" or "minimal" when, no matter how characterized, your symptoms impair your ability to perform your practice at the level required by the standard of care
Selectively seized upon certain "normal" physical examination or lab findings to assert that you are able to work when, in fact, those "normal" findings do not reasonably disprove the existence or severity of your symptoms
Rejected the opinions of your treating physician in favor of a mere "paper review" by its own hired gun physicians
YOU DESERVE TO BE TREATED WITH RESPECT.
In 2014, Bennett M. Cohen won the only jury verdict ever in California (and possibly the entire country) in which Standard Insurance Company was held liable for the bad faith denial of a disability insurance claim. In that case, Mr. Cohen won for his client a recovery of in excess of 1.1 million dollars -- a client to whom Standard Insurance company had refused to pay even a dime in benefits.
Later that year, Mr. Cohen won a related case in the California Court of Appeal against the California Department of Insurance after the California Department of Insurance had refused for years to review new disability insurance policies before they entered the California marketplace.
As a consequence of Mr. Cohen's victory in the California Court of Appeal, the California Legislature amended a key California statute to provide more time for the review of new disability policies and the California Department of Insurance increased its staffing to be able to review all new disability insurance policies before they are allowed to be sold in California.
ALLOW ME TO SECURE JUSTICE ON YOUR BEHALF.
I have represented physicians, osteopaths, dentists, physical therapists, and nurses whose claims for disability benefits have been denied. I have successfully secured benefits for all of them.