IF YOUR GROUP INSURER DENIES YOUR DISABILITY CLAIM, DON'T ASSUME YOUR EMPLOYER WILL HAVE YOUR BACK.
Acting on behalf of an employee of the County of Sonoma, Bennett M. Cohen won the only bad faith jury verdict against the County's group disability insurer, Standard Insurance Company, in California history.
In 2014, Bennett M. Cohen won a unanimous jury verdict of $873,622 against Standard Insurance Company for bad faith denial of a disability insurance claim. The total recovery against Standard was 1.12 million dollars (including attorneys fees).
Mr. Cohen Can Help You:
Overcome an insurer's wrongful denial of your claim and receive your policy benefits
Relieve the stress of financial difficulty when you are unable to work
Obtain compensation for mental distress caused by the wrongful denial of your claim
Make the system work for you as you always expected it would
OUR SAN FRANCISCO LAW FIRM AGGRESSIVELY AND TIRELESSLY REPRESENTS PEOPLE WHOSE DISABILITY CLAIMS HAVE BEEN WRONGFULLY DENIED.
Many insurance companies are set up to deny meritorious claims. Denials are their lifeblood.
"Policyholders" or "Insureds," including public employees, often assume that, in the event of a denial of thei claim, their employer will help them secure the disability insurance benefits they deserve. But, unfortunately, they soon discover that they are on their own.
Following their established procedures for denying claims, many insurance companies use biased medical evaluators -- persons who already enjoy a highly lucrative business relationship with the insurance company and know exactly what is expected of them. In the very rare instance where an insurance company hires a truly objective medical evaluator, the insurance companies will pose self-serving questions to this medical evaluator and, at the same time, withhold critical information.
For example, in seeking an "opinion" about disability, the insurer will withhold from the medical evaluator the correct definition of "disability" or "total disability" under California law and will also fail to accurately disclose the actual functional requirements of the insured's job. Accordingly, the medical evaluator will render an "opinion" to support the denial based on the wrong questions or wrong definition of "disability" and based on incomplete and often highly selective information.
All of these insurance company tactics can be exposed and overcome.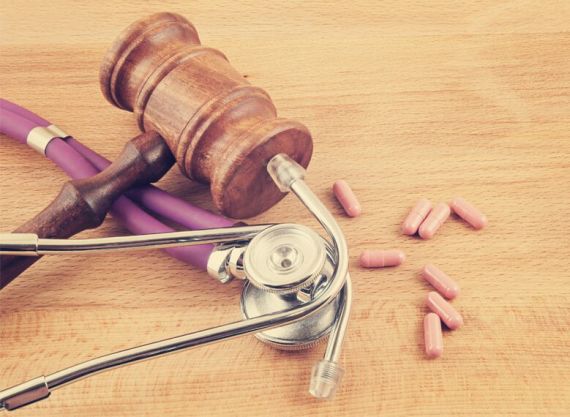 LET'S TAKE THE FIGHT TO YOUR INSURER
If you dare to challenge your insurer, it will enlist its army of lawyers and stable of hired gun experts to protect its denial. However, even your insurer cannot change what matters most -- it cannot change the truth. A jury -- not yet selected -- is out there waiting to hear your case. We have substantial experience working with treating physicians, other experts, and lay witnesses to prepare the strongest possible case. If you present your case intelligently and courageously, you can expose for the jury the insurer's denial machinery and prove that your claim was denied in bad faith. Often, the best-prepared cases resolve in highly favorable negotiated settlements. If your insurance company has denied or underpaid your claim and you need professional advice or the most effective representation available, call us now at 415-340-7709 or fill out the form on this page for your free consultation.
*does not handle Social Security Disability
WHAT ARE MY OPTIONS IF MY CLAIM IS DENIED?
First, we meticulously evaluate your case. The consultation and evaluation are free.
Secondly, we candidly discuss with you the strengths and any potential weaknesses in your case.
Thirdly, we advise you whether it is realistic to resolve your case without the necessity of litigation.
Fourthly, if litigation is the only option, we ask the finest insurance claims experts in the nation to review your case and provide key expert testimony to support you.
FAQ Block Disabled - Click the Settings Gear on the right to enable again.
ABOUT BENNETT M. COHEN
In addition to successfully representing insureds for decades, in 2014, Mr. Cohen won a case in the California Court of Appeal against the California Department of Insurance after the California Department of Insurance had refused for years to review new disability insurance policies before they entered the California marketplace.
As a consequence of Mr. Cohen's victory in the California Court of Appeal, the California Legislature amended a key California statute to provide more time for the review of new disability policies and the California Department of Insurance increased its staffing to be able to review all new disability insurance policies before they are allowed to be sold in California.